For CUSD Site Use
This information is covered below:
Social media connections to make it easy to click and share with your audience
Staff intro to #CashForClassrooms information (cut/paste/tweak as you see fit to use in correspondence with your team)

Newsletter or email "blurbs"

for your school or individual classrooms

How to

document for those handling deposits (see downloadable file below)
Downloadable graphics for newsletters/emails
Information will be updated throughout the campaign. Never hesitate to let us know if you need additional materials or support. We appreciate you!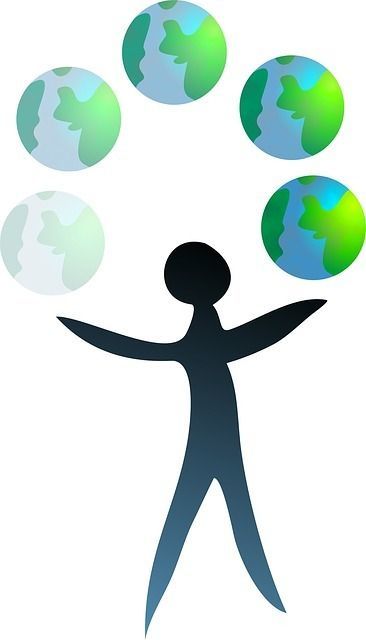 ---
Social Media
We know you're juggling a million and one things. Don't worry, we are here to make sure you have the tools you need to make this as easy as possible! Visit our social media pages and share away.
Thank you for your support!
---
Staff Information
Helpful Information for Staff Email or Staff Meetings:
Cash for Classrooms:  Otherwise known as C4C, this annual, districtwide campaign held by Chandler Education Foundation, focuses on raising money to support excellence in education.  Our ability to distribute funds is proportionate to our ability to raise them.  

Share with your students WHY this fundraiser is important and consider sharing about a grant a teacher at your site previously received. Getting students excited about what money is being raised for and how it helps increases the chance they will share the info at home.
Ask for small donations - we're not trying to be greedy, a little bit adds up quickly.
Please share the donation webpage: ChandlerCashForClassrooms.org. Images are provided for download.
Donate $100 or more and receive a State Forty Eight shirt! 
Staff giving shows you believe in the cause. There are no staff envelopes this year - feel free to use the site envelopes, or even better, donate through payroll deduction. 

Payroll deduction on iVisions is an easy way to spread out your donation throughout the year.  CEF will receive verification from Payroll.  Other ways to give include Cash or Check or by contributing online at ChandlerCashForClassroooms.org.  

Be sure to apply for an Enrichment Grant!: C4C Enrichment Grant Application
---
Applying for C4C Enrichment Grants
Please feel free to cut and paste this information for correspondence with CUSD staff:
The 2020 #CashForClassrooms campaign is underway and this year, even more than ever, we know you want to be to be thoughtful about where you give your money. This fundraiser supports enrichment grants written by teachers and principals across the district. The number of grants funded depends on the amount of money contributed during this campaign. With these grants, educators add that extra something to make learning memorable, and take regular lessons to the next level.
Teachers and schools may apply for grants to cover expenses for classroom or school enrichment.  This year, a main focus for the Foundation includes STEAM and Social/Emotional Learning. Grants may include (but aren't limited to) technology, literature, guest presentations or experiences, additional curricula or supplies not typically covered by the district.
Applications are available on the CUSD website linked here at CEF Enrichment Grant Application or under the What We Do, Support Teachers & Schools section of the CEF website at ChandlerEdFoundation.org
Volunteer panels review each grant proposal.  Here are some helpful hints:
Be concise, answer each question as asked and make it easy for a non-educator to see the question asked has been adequately answered.
Don't submit an old copy of a grant - grants that are identical year after year are less likely to be approved.
If more than one teacher is applying for the same materials, either write the grant together or submit unique applications and narratives.  Please do not copy materials.
Articulate the scope of your impact.  The larger the impact the better!
---
Information to Send Home
Please feel free to cut and paste this for correspondence with CUSD families:

Here's information you may cut, paste and share with CUSD families about the Cash For Classrooms campaign.  Feel free to modify the messages as needed to make them appropriate for your site. Be sure to look below for all the ways other schools are promoting the campaign. 
Check back each week for new material!
Newsletter or Email:   
Message #1:
This week our school is participating in the annual Chandler Education Foundation's Cash for Classrooms Campaign which funds enrichment grants for classrooms and schools across Chandler Unified School District. Even a small donation makes a big difference.  Envelopes are going home in backpacks this week. Want to skip the paperwork? Donate online at ChandlerCashForClassrooms.org.
Message #2: 
This week students are coming home with CashForClassrooms flyers campaign flyers.  Please take a moment to look at the amazing enrichment grants Chandler Education Foundation has funded because of the generosity of families like yours.  Small donations make a big difference and can be made by cash or check through the envelopes sent home, or online at ChandlerCashForClassrooms.org.
---
School Specific Examples Submitted by our Fabulous Liaisons
These are snippets of outreach collateral used at CUSD sites.  Be sure to modify them to meet your site needs! 
Shared by Jana Nassar from ACP - Oakland (6-8th grades) Thank you Jana!
Cash For Classrooms
The week of November 1st, our school is participating in the annual Chandler Education Foundation's #Cash for Classrooms Campaign which funds enrichment grants for classrooms and schools across Chandler Unified School District. Even a small donation makes a big difference.  Envelopes with the information went home today. You may also donate online at ChandlerCashForClassrooms.org.  No matter how you choose to donate, please have your child return their envelope to their first period teacher in order to receive a free dress day on _________________.
---
Downloadable Images and Forms
Select any of these images to download and use as needed for communication/outreach about Winner's Choice.