If you want to be in the know about what's going on at Chandler Education Foundation, you've come to the right place. We know when it comes to donating money, choosing a non-profit comes with a variety of questions and concerns. We believe transparency and communication are some of the most important aspects of feeling confident you are giving your money wisely. Our Who We Are web pages cover everything from where your money goes to information about our fantastic board. Please check back often to see the latest and consider signing up for email updates!
---
Winner's Choice Car or Cash Raffle

The Winner's Choice Car or Cash Raffle began in January 2021 and concludes on March 22, 2021 with the grand prize drawing live on Facebook. A $20 raffle ticket supports scholarships for graduating CUSD students, and one lucky winner will get to make the all important decision, $27,000 off the MSRP of a new Big Two Toyota OR $20,000 in cash! Visit CEF-Raffle.com for more information.
On February 11, 2021, 80 tickets were drawn for our Early Bird Drawing! It was exciting to surprise winners with gift certificates and prizes from businesses around Chandler. The Early Bird drawing was made possible by the generosity of Toyota Financial Services.
---
Share the Love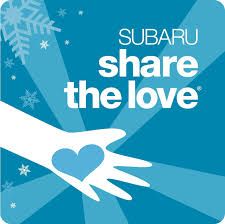 For countless years, Subaru has supported our Lifelong Learning Scholarships through their Share the Love campaign. If you're in the market for a new car between November and the beginning of January 2021, be sure to stop by Subaru Superstore of Chandler. You'll be impressed, not only by their cars and service, but in their commitment to our community! Tell them we said "Hi!"
Cash For Classrooms & State Forty Eight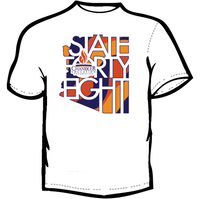 November 2020  Thanks to a collaboration with State Forty Eight and donors who make investing in education a priority, our Chandler Cash for Classrooms fundraiser was a great success! Over 500 families and individuals donated $100 or more and will soon receive a thank you CEF State Forty Eight shirt. Funds raised will soon be used to support enrichment grants submitted by teachers across CUSD. Stay tuned for updates!
---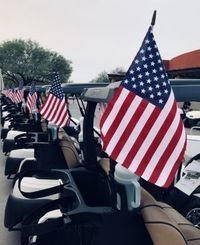 September 11th was our 29th Annual CEF Golf Tournament and Fundraiser. Thanks to the support of our tremendous community, the event was a big success. We couldn't be more grateful than we are to all the teams who came out to golf and to the businesses and individuals who provided fantastic items for our silent auction and raffle.
August is typically our Cash for Classrooms month as families settle into the new school year and are excited about all the wonderful learning opportunities teachers are preparing. This year, we put Cash for Classrooms on hold, knowing that settling into routine needed to take priority over the campaign.
---
Grand Prize Drawing & More
March was an exciting month at the Foundation. Spring break brought a last-minute wave of Winner's Choice Raffle ticket purchases. For $20, purchases supported our IMPACT Chandler Scholarships, awarded to students who make a four-year commitment to maintain a 3.4 or greater GPA, 95% or better attendance and volunteer at least 100 hours in their community. 
While social distancing measured canceled our plans to hold the Winner's Choice Raffle grand prize drawing at our CUSD Staff Rally, many of you joined us on Facebook Live for an exciting moment pulling the winning ticket! Colette D., a nurse from Chandler who purchased 3 tickets through Bogle Jr. High, was our grand prize winner. Collete has the choice of $27,000 off the MSRP of a new Toyota or $20,000 in cash. Congratulations Colette! This campaign would not be possible without the support of Toyota Financial Services and Big Two Toyota!
March also brought great news from Lisa at Subaru Superstore of Chandler! Subaru's Share the Love Campaign contributed over $20,000 to our Lifelong Learning Scholarship program and we notified over 20 CUSD staff members they had received a scholarship in support of their pursuit of an advanced degree or certification. Thank you Subaru for supporting this important program!
---
Winner's Choice - Car or Cash Raffle Kick-Off
Our Winner's Choice Car or Cash Raffle ran from January - March 2020. $20 tickets were sold for the chance to win $27,000 off the MSRP of a new Toyota vehicle, or $20,000 in cash. Proceeds from the raffle support the Chandler Education Foundation's IMPACT Chandler Scholars program, offering scholarships to students committed to excellence in education and to volunteering at least 100 hours in the community.  
---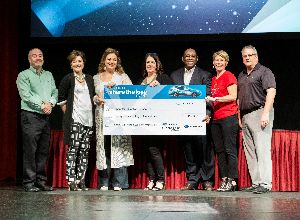 Share the Love - Subaru Superstore of Chandler
November of 2019 was the time to Share the Love! The Share the Love campaign runs from November through January of each year. When customers purchase or lease a new Subaru and choose a local charity, Subaru Superstore of Chandler contributes extra, making sure the investment makes a difference in your community. 
---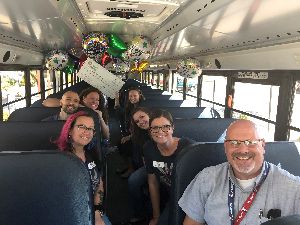 October brought the loud sounds of WOO HOO! and noisemakers throughout CUSD!  On October 18th, over 45 volunteers boarded 5 buses with countless balloons and distributed 125 school and classroom enrichment grants to teachers and administrators across the district. We are so grateful for our community's support of the Cash For Classrooms Campaign!
---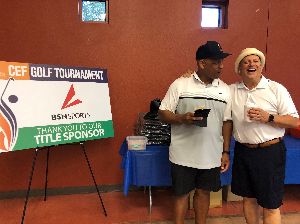 September was hot! With temperatures refusing to budge, our 18th Annual Golf Tournament was on fire! We sure felt the love from all our sponsors and golfers and this was once again a record year.  The sold-out tournament was a fun day for all - we can't wait 'till next year!
Over 30 volunteers spent several hours reading enrichment grant applications from teachers and administrators from across CUSD.  The anticipation was growing about when our famous WOO HOO! Patrol would show up to announce the winners. 
---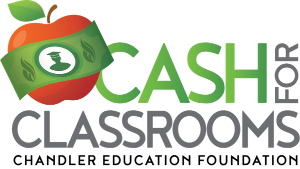 August was a busy month here at Chandler Education Foundation. Our Cash for Classrooms Campaign ran throughout the entire month and the generosity of our community and the support of liaisons at each school made this a record year!  We surpassed our goal of $100,000!
---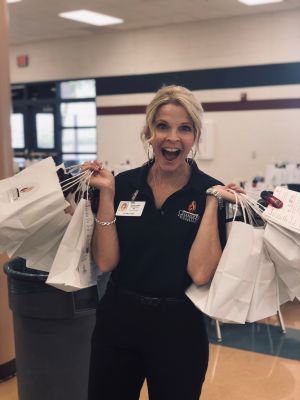 July kicked off our new fiscal year, not to mention a tremendous excitement for the upcoming school year. Last year we rolled out our new website which allows us to be a one-stop-shop, costing less to donate online and providing a much easier way to connect with you through emailed newsletters. 
Welcoming our new CUSD teachers is a big deal here at the Foundation.  This year over 250 educators joined the ranks of CUSD and we enjoyed providing a small welcome gift bag with lots of information about what we do to help make their jobs a little easier, from providing our Lifelong Learning Scholarships to teachers seeking advance degrees and certifications, to funding school and classroom grants to cover the costs of those extra items teachers use to make learning even more memorable.  
---
Check out our Tweets!
---
Articles We Think You Might Like
Be sure to check back regularly to get our latest news updates.