If you want to be in the know about what's going on at Chandler Education Foundation, you've come to the right place. We know when it comes to donating money, choosing a non-profit comes with a variety of questions and concerns. We believe transparency and communication are some of the most important aspects of feeling confident you are giving your money wisely. Our Who We Are web pages cover everything from where your money goes to information about our fantastic board. Please check back often to see the latest and consider signing up for email updates!
---
Coming Soon
January 21st is the kick off for our Winner's Choice Car or Cash Raffle.  Be sure to check back soon for more information about how you can win a new car AND support the students of Chandler Unified School District!
---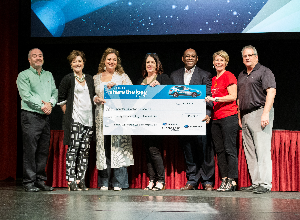 Share the Love - Subaru Superstore of Chandler
November is the time to Share the Love! Last March, Lisa from Subaru Superstore of Chandler presented over $20,000 to the Foundation at our CUSD staff rally. The money, raised during the Subaru Share the Love campaign, funds Lifetime Legacy Scholarships for teachers across the district. The Share the Love campaign runs from November through January and has nothing to do with the negotiated price of the purchase of lease of a new Subaru.  When customers choose a local charity, Subaru Superstore of Chandler contributes extra, making sure your investment makes a difference in your own community.
---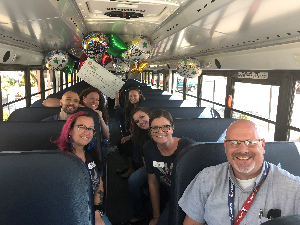 October brought the loud sounds of WOO HOO! and noisemakers throughout CUSD!  On October 18th, over 45 volunteers boarded 5 buses with countless balloons and distributed 125 school and classroom enrichment grants to teachers and administrators across the district. We are so grateful for our community's support of the Cash For Classrooms Campaign!
---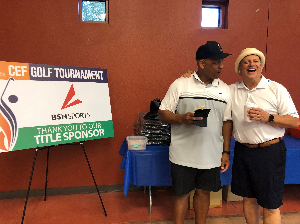 September was hot! With temperatures refusing to budge, our 18th Annual Golf Tournament was on fire! We sure felt the love from all our sponsors and golfers and this was once again a record year.  The sold-out tournament was a fun day for all - we can't wait 'till next year!
Over 30 volunteers spent several hours reading enrichment grant applications from teachers and administrators from across CUSD.  The anticipation was growing about when our famous WOO HOO! Patrol would show up to announce the winners. 
---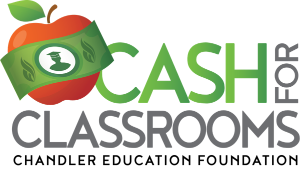 August was a busy month here at Chandler Education Foundation. Our Cash for Classrooms Campaign ran throughout the entire month and the generosity of our community and the support of liaisons at each school made this a record year!  We surpassed our goal of $100,000!
---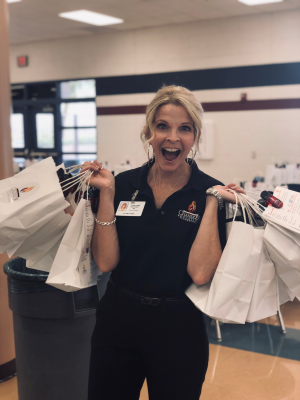 July kicked off our new fiscal year, not to mention a tremendous excitement for the upcoming school year. Last year we rolled out our new website which allows us to be a one-stop-shop, costing less to donate online and providing a much easier way to connect with you through emailed newsletters. 
Welcoming our new CUSD teachers is a big deal here at the Foundation.  This year over 250 educators joined the ranks of CUSD and we enjoyed providing a small welcome gift bag with lots of information about what we do to help make their jobs a little easier, from providing our Lifelong Learning Scholarships to teachers seeking advance degrees and certifications, to funding school and classroom grants to cover the costs of those extra items teachers use to make learning even more memorable.  
---
Check out our Tweets!
Articles We Think You Might Like
Be sure to check back regularly to get our latest news updates.
---