Winner's Choice Car or Cash Raffle
Purchasing a raffle ticket for Chandler Education Foundation's Winner's Choice Car or Cash Raffle just makes sense and is a win-win for everyone!  The winning ticket will be drawn at the Chandler Fashion Center on January 27, 2019.  One lucky winner will have the choice of $20,000 in cash, or $27,000 towards the purchase of a new 2019 Toyota!*MSRP 
Raffle proceeds benefit the students and staff of Chandler Unified School District through grant funding, scholarships, and programs funded by the Foundation.  
---
Purchase Tickets Here
Time is Ticking! We've added an extra for last minute ticket purchases!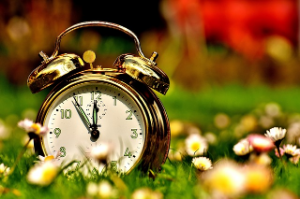 Early birds may get the worm but those who waited until the last minute to purchase tickets for the Winner's Choice Car or Cash raffle will be entered into an additional drawing for a $250 Visa gift card!*  Already have a ticket? Maybe you're meant to buy again!  Just think of the possibilities: $20,000 in cash, or $27,000 towards the MSRP for a new Toyota vehicle AND the chance to win an additional $250! Purchasing a ticket provides much needed support for the Chandler Education Foundation's scholarship program, funding college scholarships for graduating CUSD students.    
Want to get a ticket just before the drawing? Join us at the Chandler Fashion Center between 11-2pm on Sunday, January 27th.  The Car or Cash drawing is at 2pm and would love to see you there!
*Tickets purchased between January 15th and Friday, January 25th will be entered into the additional drawing.  Tickets may be purchased online at CEF-Raffle.com until Friday, January 25th at noon.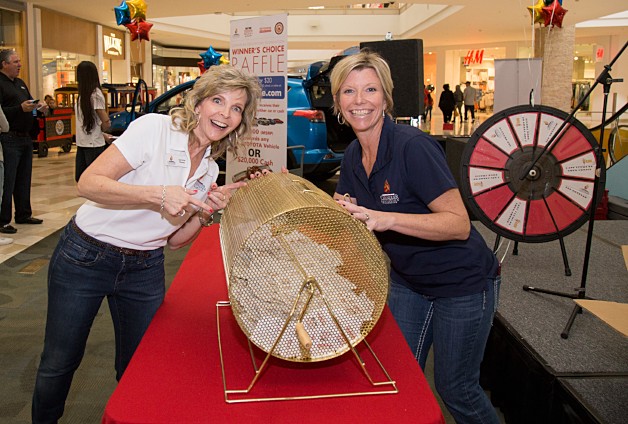 ---
---
December 12, 2018 - Early Bird Raffle Winners
| Prize | Winner | Ticket # |
| --- | --- | --- |
| Echo Dot (2nd Generation w/lights) | John Sentz | 14251 |
| Echo Dot (2nd Generation) with lights | Cynthia Upshaw | 15536 |
| Nutri Ninja Blender | Norman Yap | 15434 |
| Nutri Ninja Blender | Kevin Stombaugh | 14462 |
| Echo Spot w/Smart Display | Nancy Michael | 15613 |
| Echo Spot w/Smart Display | Mary Ellen Hood | 13453 |
| Home Theater Mini Projector | Nathan Van Shaar | 14277 |
| Picnic Basket & Sherpa Throw | Jordan Gentes | 14406 |
| Presto Air Fryer | Armando Gonzalez | 15197 |
| Ninja Coffee Bar | Eileen Conti | 15470 |
| BYL Soundbar | Curtis Goehring | 14743 |
| Keurig Coffee Maker | James Caskey | 14265 |
| 3 Piece Luggage Set | Dr. Y. Patel | 13502 |
| Pyrex 24 Piece Storage Set | Phionna Chan | 14792 |
| 6qt. Instant Pot | Trisha Pfleiger | 11625 |
| JBL Waterproof Speaker | Jim Patmos | 14263 |
| Bose QuietComfort Headphones | Elisa Magee | 13279 |
| Bose QuietComfort Headphones | Janice Smith | 10858 |
| Ring Video Doorbell | Frank Hendricsen | 11189 |
| Beats By Dr. Dre Headphones | Justin Kaighin | 11403 |
| Holiday Necklace & $25 Macy's Card | Mike Simonton | 15477 |
| Holiday Bracelet & $25 Macy's Gift Card | Sandy Fernandez | 12908 |
| Kief Joshua Vineyard Wine Tasting for 8 | Debra Carrick | 10914 |
| $100 Bashas Gift Card | Lou Argenio | 14593 |
| Echo Dot | Carole Kaitz | 13378 |
| Popcornopolis 48 Piece Mini Cones | Caroline Hall | 11857 |
| Tile & $25 Gift Card | Amanda King | 10508 |
| Tile & $25 Gift Card | Adrianna Barnes | 15205 |
| Tile & $25 Gift Card | Terry Lundbohm | 11763 |
| Tile & $25 Gift Card | Mike Maluski | 12806 |
| Tile & $25 Gift Card | Donna Gustafson | 12439 |
| Tile & $25 Gift Card | Jeffrey Linzer | 15153 |
| Tile & $25 Gift Card | Darik Russell | 14709 |
| Tile & $25 Gift Card | Jolene Lark | 14760 |