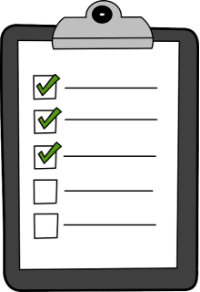 Preparing for Graduation
Congratulations! If you're visiting this web page you are likely preparing for your big day! 
Here are the steps to take as an IMPACT Chandler program participant:
Check Infinite Campus under the ICS and ICS Community Service Tabs:
Confirm your cumulative GPA is at 3.4 or greater
Confirm your cumulative attendance is at 95% or greater
Ensure you have submitted and been credited for 100 hours of Community Service (check the notes)!
Still need to submit hours?  Submit a clear, close up picture of your Community Service Activity Form and supporting documentation to us through the IMPACT Scholars page on this website OR opt-in electronically and enter hours on Infinite Campus. More information found on the IMPACT page.
Those meeting criteria (as of April 1, 2021) are considered IMPACT Chandler Scholars and will receive an honor cord and certificate prior to graduation. Each school will receive these items for distribution to students. 
Students must meet all criteria in order to apply for the competitive IMPACT Chandler Scholarship. Applications and Essays will be accepted from December 15, 2020 until Midnight, April 19, 2021. No late submissions will be accepted.
Should you have a medical/COVID related absence that changes your eligibility, please submit your application and essay with an additional letter indicating the circumstances surrounding your absence. CEF will review the information and follow up with you, using the email listed in the application. Thank you!
---
Application Window Has Closed as of April 19th at Midnight
You've checked to make sure you meet all the criteria and now you're ready to apply for the competitive ICS Scholarship. 
NOTE: All information must be submitted online. Applications submitted after midnight mountain standard time on April 19th will not be accepted.
 Prepare a maximum 1 page, 12 point font, single spaced essay addressing the following question. Include your name in the essay header.
Complete the application below and upload your essay with the application.  
Discuss a community service experience you have had with an organization or individual.  What impact did your service have on the community or on those you served?