Brian D. Pinney Memorial Scholarship
Scholarship Criteria
(2 available) 
The Brian D. Pinney Memorial Scholarship was established by his family and friends in his honor.  All of Brian's children graduated from Chandler High.  Brian was a great conservationist and a successful entrepreneur as well as a generous man who believed that being kind, fair, and helping people would always result in positive outcomes.
Two (2) awards of $2,500.  
      Minimum GPA of 2.5
      Financial need
      Community service - please provide a list of where service was performed, no signatures required
      Ideal candidate will want to pursue a career in carpentry, business or conservation, but not required
      Essay required (400 words or less – 12 pt. font) on the following question: Are you a kind, fair and thoughtful person? Tell us an example of when you have exhibited this.
Brian D. Pinney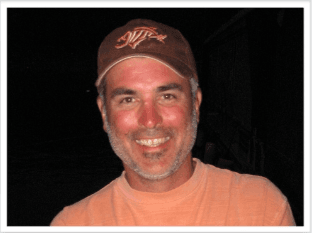 Brian and Laurie Pinney were married for 38 years. They moved to Arizona from Nebraska in 1975.  They have 3 grown children, Cari, Traci, and Brian (all Chandler High School graduates). Their children are also married with kids as well. Brian was an avid hunter, fisherman and outdoorsman since he was as child.  
Brian was a very well rounded guy and made friends everywhere he went. He was an accomplished athlete, golfer, outdoorsman small business owner, and natural leader.  He was a successful entrepreneur and at age 51 was able to retire and enjoy his family and favorite hobbies. His diverse background, life experience and engaging personality made him an interesting guy to be around.
Brian was an outdoorsman who enjoyed all facets of the outdoors on a consumptive and non-consumptive basis.  He had a natural curiosity about geology, plants, birds and all forms of animal life he encountered.  Brian educated himself along the way to the point where he could hold an interesting conversation with anyone on those subjects from hunters and non-hunters alike.  He enjoyed carrying a rifle, shotgun, bow, fly rod or a camera on his excursions to the desert, mountains and plains.  He was a frequent "tour guide" to the Superstition Mountains with friends and acquaintances, to show them Petroglyphs and the desert beauty. 
Brian was involved in a number of outdoor committees, including Tempe Chandler-Ducks Unlimited, Rocky Mountain Elk Foundation, Anglers United, Wildlife Conservation Council, Arizona Game and Fish Advisory Board, Western Association of Fish and Wildlife Agency, Arizona Growth Council, Wildlife Conservation Council, Lake Havasu Fisheries Partnership, Arizona Heritage Alliance, Arizona Game and Fish Conservation Council, Sportsman for wildlife Committee.  During his tenures he held many officer positions and was very active in support and leadership roles on these Committees as well.
He was a key member on fund raising committees for many years and was highly respected for his common sense, problem solving approach, and had the ability to communicate with a diverse group of people effectively.  He was a man of great character and high integrity which made him a good leader.