Major Brent Taylor Leadership Legacy Scholarship
Scholarship Criteria
(2 Available)
This scholarship was established in 2021 to honor Major Brent Taylor who was killed in action on November 3, 2018 while training an Afghan Army commando battalion in Kabul, Afghanistan. Brent served as student body president at Chandler High in 1996 – 1997. He was a soldier in the Utah National Guard and the Mayor of North Ogden, Utah at the time of his combat death.
In this scholarship to honor Brent, we are looking for service-oriented students with leadership capacity and the potential to carry on the legacy left behind by Major Taylor. Two (2) awards of $1,000 to be issued to a male and female student.
· Minimum GPA of 3.0
· Community service
· Leadership qualities
· The following criteria will be considered, but are not defining characteristics for selection:
o Academic achievement and honors
o Participation in extra-curricular activities
In Memory of Utah National Guard Major Brent Taylor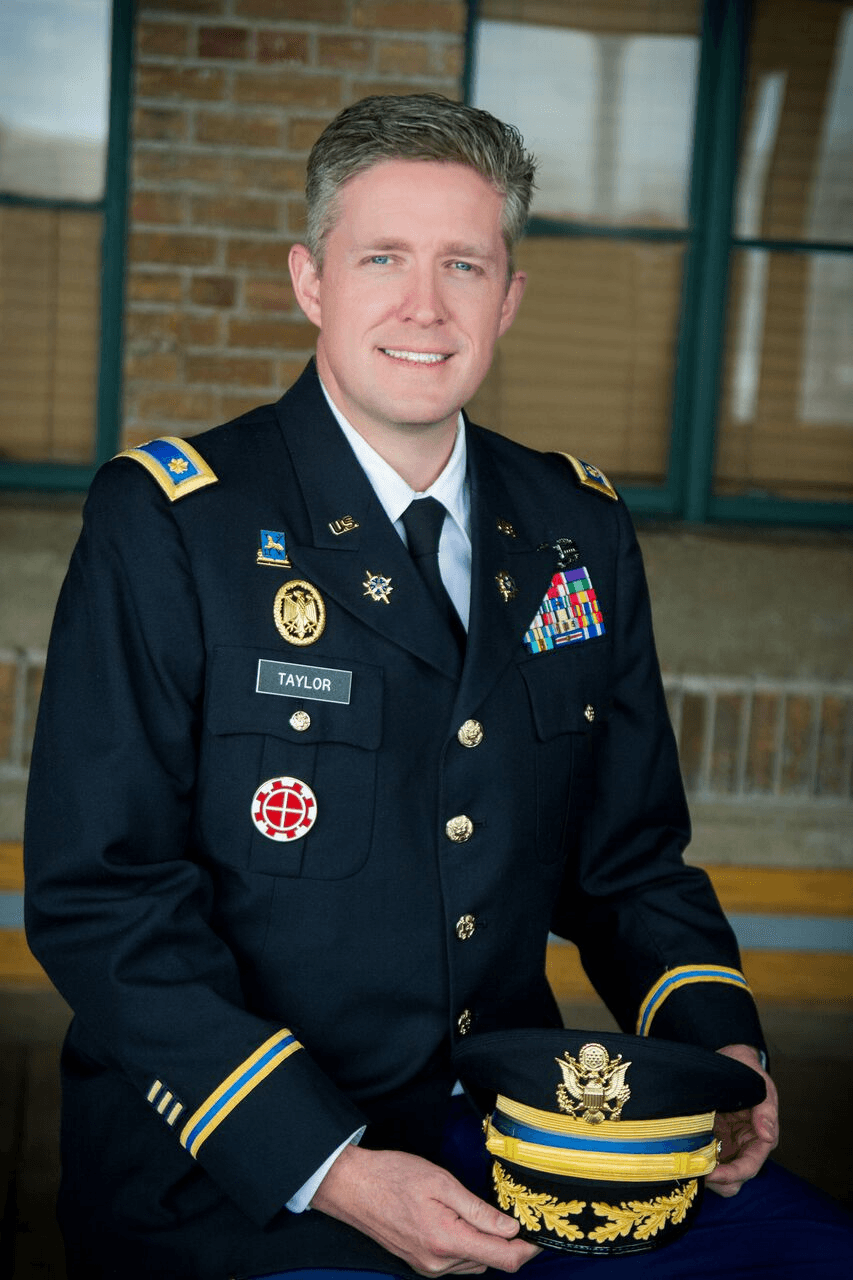 Brent Taylor served as the student body president of Chandler High School for the class of 1997.  After graduation, he attended Mesa Community College and then served a mission to Brazil for the Church of Jesus Christ of Latter-day Saints.  He later transferred to Brigham Young University and enlisted in the Utah Army National Guard.
In 2006, he graduated with a bachelor's degree in political science and commissioned as an officer in the United States Army after completing the ROTC program at BYU.  In 2013, he received his Master of Public Administration (MPA) from the University of Utah and then began a doctoral program in International Studies (also at the U of U).
Along the way, Brent completed three military tours of duty in Iraq and Afghanistan, and was elected to serve on the city council and later as mayor of North Ogden, Utah.  Above all else, Brent was a beloved husband to his wife Jennie and father to his seven children.
Ten months into his fourth deployment to the Middle East, Major Brent Taylor was killed in an insider attack near Kabul, Afghanistan.  Though his life was tragically cut short, his legacy lives on in his family, his friends and his community.
It is with great pride that the Taylor family offers the annual Major Brent Taylor Leadership Legacy Scholarship to Chandler High seniors who show exceptional capacity for leaders – and the ability to carry on that great legacy of service before self.