Neil Patel Memorial Scholarship
Scholarship Criteria
(1 available) 
Neil Ramesh Patel, 39, died on January 15, 2016, in a tragic accident near his home in Chandler, AZ.  Neil was a proud, first generation American born son of Asian Indian immigrants. In his younger years, he worked multiple jobs in order to obtain his degree in Finance and Accounting from ASU and go on to pursue his American dreams. Neil's parents immigrated to the US just before he was born and though he and his family struggled financially, he remained vigilant to work tirelessly for everything he would later earn and accomplish. Even after accomplishing so much in his short life, including becoming a manager for a global 500 company, Neil continued to give tirelessly of himself to his community, family, friends and even total strangers.
Neil was a dedicated athlete (weight lifter and runner), a lover of sports (because of the character and competition derived from them), a talented chef, animal lover and a dedicated son, brother, father and husband. He always wore a warm smile and carried a genuine friendly demeanor. He demonstrated an interest in each person, as well as their family, dreams and pursuits. He was a leader among men who effortlessly and continuously led by example.
As CS Lewis believed, "hardships prepare ordinary people for extraordinary destiny" – Neil's family would like to ensure part of his legacy is helping a young student fulfil such destiny. Therefore, the goal of this award is to grant scholarship funding to a first-generation U.S. student who will be pursuing studies in finance, accounting, and/or business. The recipient will be one of high ideals and character who exemplifies Neil's attributes; integrity, selflessness, discipline, tenacity and self-sacrificing love. 
One (1) award of $1,200.
     Eligible applicants must be first-generation U.S. citizens or immigrants
     GPA of 3.0 or greater
     Please submit a 500-word essay (Times New Roman, 12 pt. font) explaining how you've overcome adversity
     Demonstrated ability of helping others, community service and/or demonstrated excellence in leadership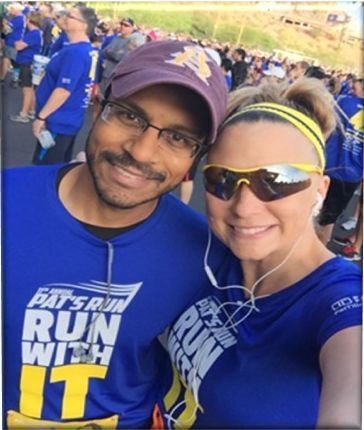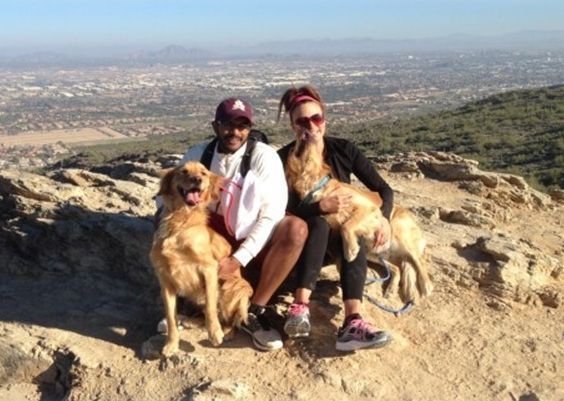 Neil Patel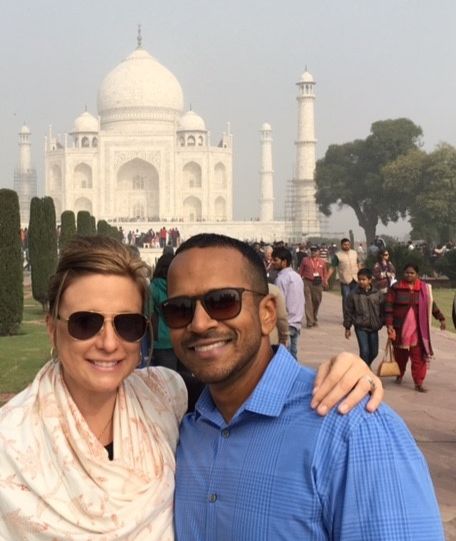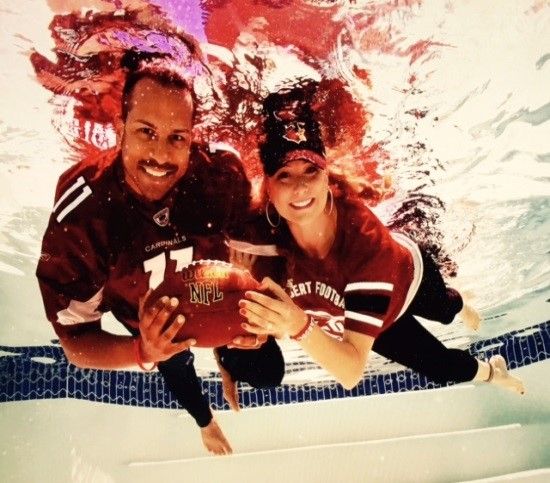 Neil Patel's parents immigrated to the United States in the early 1970's from India and Neil was later born in California in 1976. His family eventually moved to Arizona where Neil graduated from High School and later, graduated from Arizona State University with his degree in Finance and Accounting. Neil was a hard worker and often worked multiple jobs to pay his way thru school. It was not until 2015 that Neil had the opportunity to visit India for the first time in his life and he enjoyed every minute of it!
Neil Patel and his wife, Kirsten Patel both worked for Toyota Financial Services for nearly 15 years each; Neil was the Customer Service Manager and Kirsten was (and remains) the Supplier Relationship Manager. They have one grown daughter Kaitlen, who works in property management and is married, living in Chandler.
Neil was an avid Arizona Cardinals fan as well as a season ticket holder. Neil and Kirsten often spent free time traveling to away games and Neil rarely missed a home game. As a side note, Toyota employees loved visiting Neil's office which was decorated floor to ceiling in Cardinal's memorabilia. When Neil passed as a result of being hit by a car on his early morning run in January of 2016, Kirsten requested that all memorial donations go to Arizona Cardinal, Larry Fitzgerald's First Down Fund which assists in supporting kids and families in crisis and supporting health-related organizations that work with families.
Neil was a genuine, kind and compassionate man with many friends. He was a leader and an active community champion who spent countless hours serving on boards, participating in and raising money for charities and worthwhile causes. He was full of energy and all that knew him admired, respected and hoped to emulate his strength, charisma and character.  
Additionally, Neil was an active weight lifter and runner. He rarely missed a day at the gym or getting his run in and he traveled to numerous states each year with his friends and/or wife participating in marathons and various running events.
Neil also loved his 2 Golden Retrievers, Scooby and Max. They were his sidekicks and could often be found cuddled up on the couch together watching ESPN or at the Dog Park together. It was not uncommon for Neil's "boys" to be at his heels while he spent time fixing his yard or in the kitchen cooking (Neil was a great chef).